Embarking on a home purchase in a seller's market can be intimidating, but it can be done. Long-term price growth confirms that owning a home is a key element to building household wealth. Home equity gained over time is typically the largest asset that contributes to a household's net worth. Homeownership is not only an investment, but also provides shelter and fits the lifestyle needs of the owner. We have seen many lifestyle-driven moves during the pandemic highlighting the value of location and features for buyers. Also, with the advent of remote work, many buyers have been able to be more flexible in determining their top locations. This has contributed to stronger price growth in suburban and rural locations.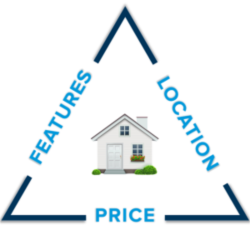 Buyers having a well-thought-out plan is paramount to finding success in today's market. Partnering with their broker to assess their budget and how it relates to the location(s) and features they desire is the strategic formula that helps a buyer gain clarity. Buyer clarity is what leads a buyer to be able to make a sound decision to offer on a home. If a buyer is not clear, they will not be empowered to make a decision; in turn elongating the process and costing them more money. We have seen intense price growth since the beginning of the year illustrating the cost of waiting. In King County median price is up 16% year-over-year and up 21% in Snohomish County.
The tool that we use to help a buyer determine a productive search for their new home is The Triangle of Buyer Clarity. It is an expert tool for a buyer to help determine the parameters of their home search in order to save them time and money. The relationship between Price, Location, and Features/Condition is paramount in helping a buyer gain clarity and efficiency in their search.
Helping buyers stay focused on the reality of what their budget can afford them by applying The Triangle is an effective tool. For instance, if a buyer is set on a turn-key home that requires minimal updates, they may have to go up in price or further out in location, or both. The sides of The Triangle are often adjusted to make an uneven triangle, resulting in an effective home search and a successful purchase. An equilateral triangle is like a unicorn; buyers often have to adjust at least one side of the triangle to match the market with their ability to perform. Now here's the geometry lesson: a buyer will often start the process with an equilateral triangle in mind, but will find success with either an isosceles (two equal sides) or a scalene (no equal sides) triangle. The moral of the geometry lesson is we have to be willing to compromise.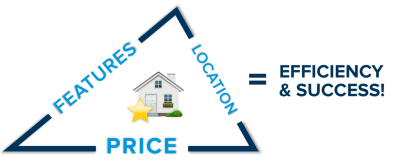 Understanding that compromise is OK and that it is actually a tool is when a buyer gains the clarity they need to successfully move forward. This is even further nuanced when two people are buying a home together; the adjustments must be done as a team. A skilled broker is well-versed in helping guide this process and making sure each participant is being heard and hearing each other. At the end of the day, real estate is a relationship business, and effectively curating this process is dependent on trust and care.
Helping buyers find their next home is one of the most joy-filled activities I have the honor of being a part of. It may appear simple, but it is not. The crucial conversations, contemplation, and planning that happen in order to find success are intentional. Taking the time upfront to analyze my buyers' goals instead of just jumping in the car and starting to look at homes is a responsible part of my process that builds trust and effectively leads to success. It is my goal to help keep my clients well informed in order to empower thoughtful decisions. If you have any questions about the market or you're ready to dive in, please reach out.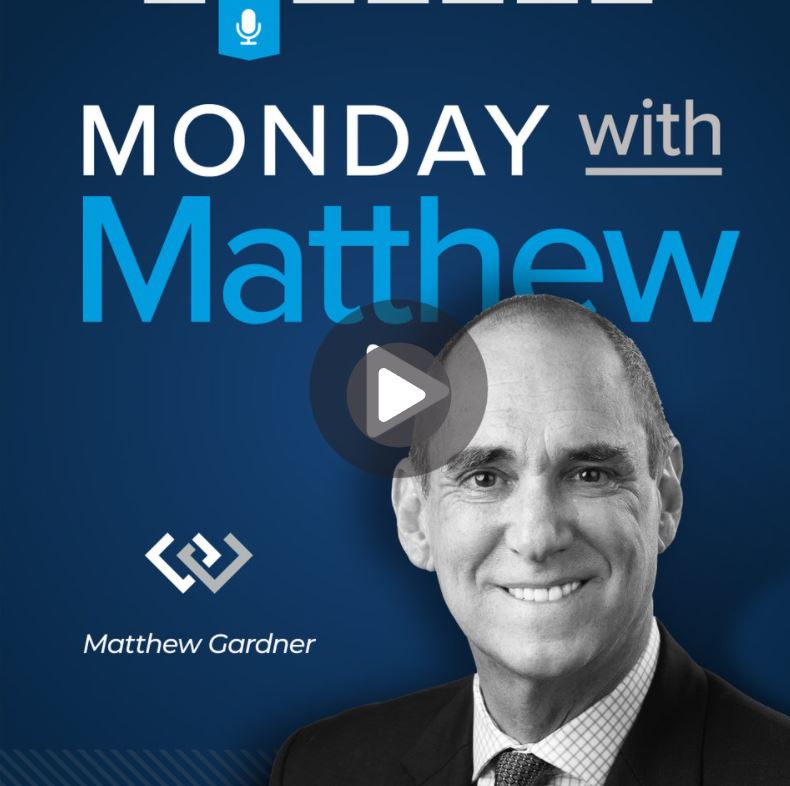 On this episode of "Monday with Matthew," Matthew analyzes the latest Home Purchase Sentiment Index survey by Fannie Mae which helps us understand how buyers and sellers are feeling about the housing market.