On January 1, 2024, major changes to the Law of Agency will go into effect. These changes result from the real estate industry in the state of Washington wanting to elevate the level of transparency and consumer protection surrounding buyer representation. Senate Bill 5191 was voted into law requiring adjustments in how brokers operate when working with buyers.
Before I get into the details of the specific changes below, I wanted to explain why these changes are being made and the benefits to the consumer. It has been a long time coming for the buyer side of a transaction to be better defined with regards to representation, compensation, and the level of commitment the buyer and broker have to each other.
The seller side of a transaction has always required a separate contract (a Listing Agreement) that outlines these three important items. It has always been a bit shocking to me that the state did not require such a contract for a buyer and broker. Under new legislation set to take effect on January 1, 2024, buyers and brokers will be required to have a signed contract, a Buyer Brokerage Service Agreement (BBSA). This new contract will provide a consistent and professional guidepost to help everyone understand the buyer and broker relationship, just like a seller and broker do when they enter into a listing agreement.
The opportunity to set clear expectations through this new agreement and give both parties the choice to willingly agree to them will help buyers understand how their broker gets paid, cover industry norms, dig into who represents who and where that advocacy starts and ends, and communicate a transparent commitment to each other. I think this is powerful and meaningful for both buyers and brokers. Buying a home is a serious matter and outlining via a contract what is mandated by state law both clarifies and formalizes the relationship for both sides. Most importantly, it is a choice of who the buyer and broker enter into a contract with. The conversations that will surround these choices will be empowering for all parties involved.
Let's face it, buying a house is not an easy task, nor is guiding someone successfully through the process. It is about time the law follows the call of duty and requires a clear explanation of how buyer representation works and encourage a clearly communicated partnership. I've always believed that having consistent processes in my business leads to a better outcome for my clients. This advancement for our industry will elevate these processes and in turn, raise the bar.
I plan to embrace these changes, as I see them as a benefit to my clients and our industry. The clarity these agreements provide will lead to fewer surprises, stronger bonds, and higher efficiency. I am prepared and excited to embrace this as a benefit for all parties involved in a real estate transaction.
Key Revisions
For years, real estate brokerage firms were only required to enter into written agreements with sellers, not buyers. Beginning on January 1, 2024, the Agency Law will require firms to enter into a written "brokerage services agreement" with any party the firm represents, both sellers and buyers. This change is to ensure that buyers (in addition to sellers) clearly understand the terms of the firm's representation and compensation.
The services agreement with buyers must include:
The term of the agreement (how long the buyer and broker are committed to working together);
The name of the broker appointed to be the buyer's agent;
Whether the agency relationship is exclusive or non-exclusive;
Whether the buyer consents to the individual broker representing both the buyer and the seller in the same transaction (referred to as "limited dual agency");
Whether the buyer consents to the broker's designated broker/managing broker's limited dual agency;
The amount the firm will be compensated and who will pay the compensation; and
Any other agreements between the parties.
All of these options are outlined in the new BBSA contract and will be presented and discussed before deciding to embark on the home-buying journey together. It will eliminate any guesswork and encourage a strong work relationship surrounding an incredibly important task. This will help my clients understand my level of commitment and professionalism, and how I help my clients achieve effective results.
I have provided the links to the new Agency Pamphlet and the revisions to Senate Bill 5191 below for your review. If you have any questions or are thinking about making a purchase in 2024, please reach out. It is always my goal to help keep my clients well-informed and empower strong decisions. I am happy to bring this information to you ahead of the change, so you are well prepared should you have any real estate changes coming your way in the future.
Revised Pamphlet. The pamphlet entitled "Real Estate Brokerage in Washington" provides an overview of the revised Agency Law.
Revised Agency Law. Substitute Senate Bill 5191 sets forth the revised Agency Law in its entirety.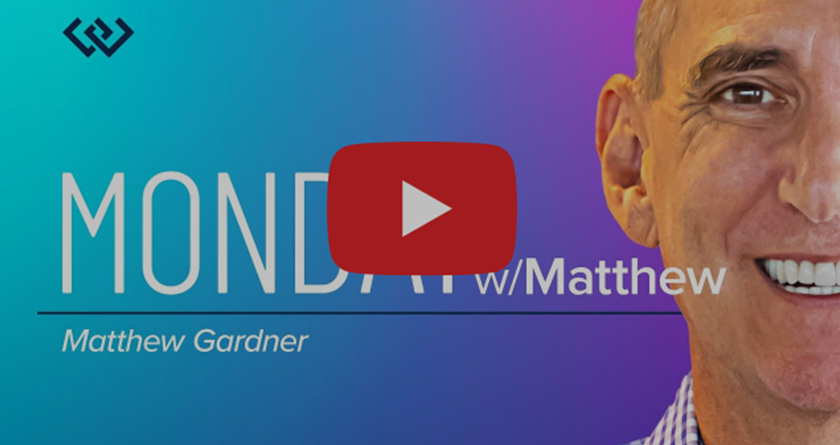 Check out the latest Mondays with Matthew (Matthew Gardner, Windermere's Chief Economist) that addresses inventory levels, interest rates, existing home sales, and the price stability we have experienced since the first of the year. Despite higher interest rates, historically low inventory has kept prices stable!
Please note that I will be hosting a Virtual Economic Forecast Event with Matthew on the evening of Wednesday, January 17th, 2024. There will be a lot to cover as 2023 was a transitional year and 2024 is an election year! Be on the lookout for more information and save the date if you would like to attend.