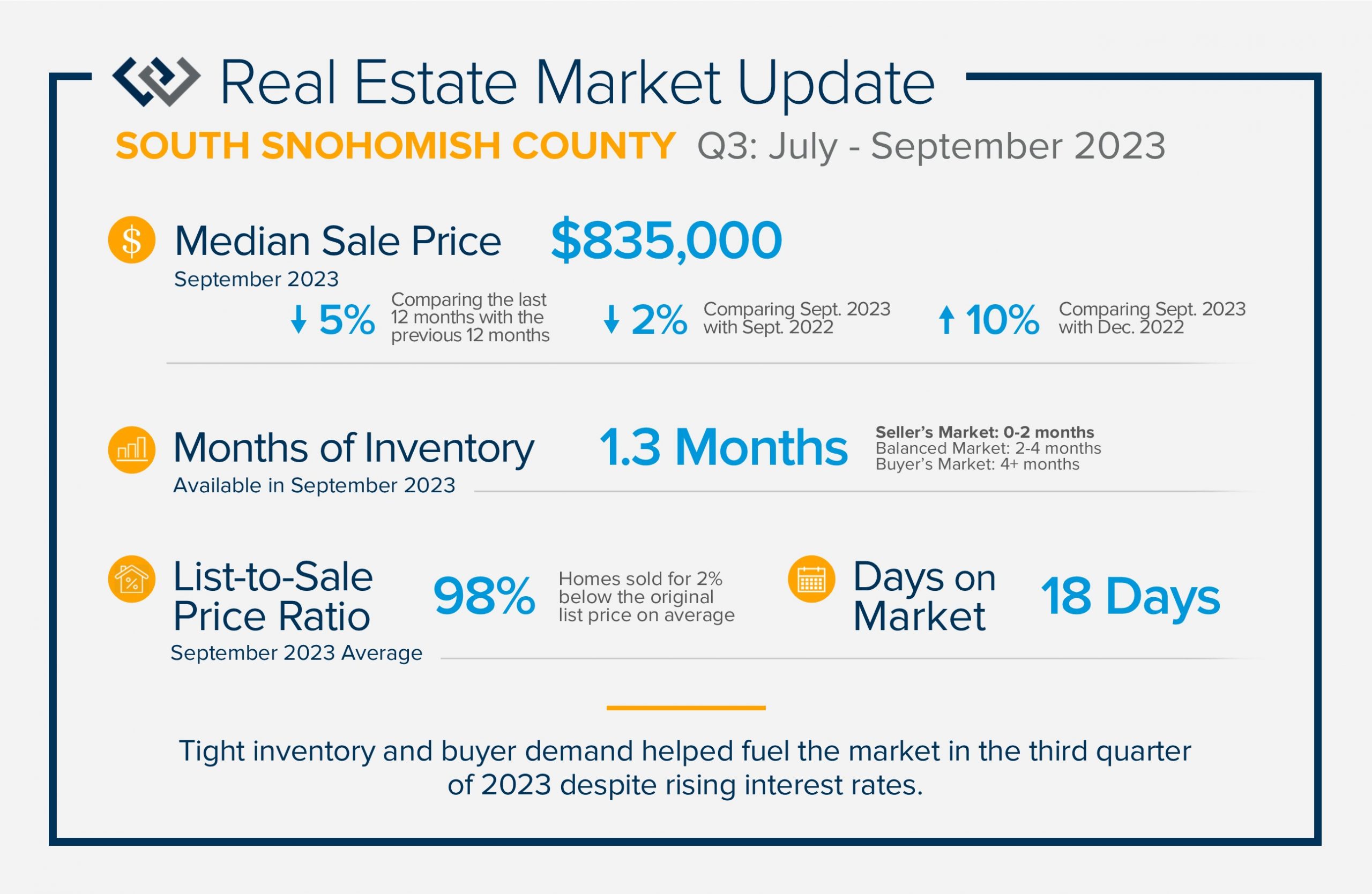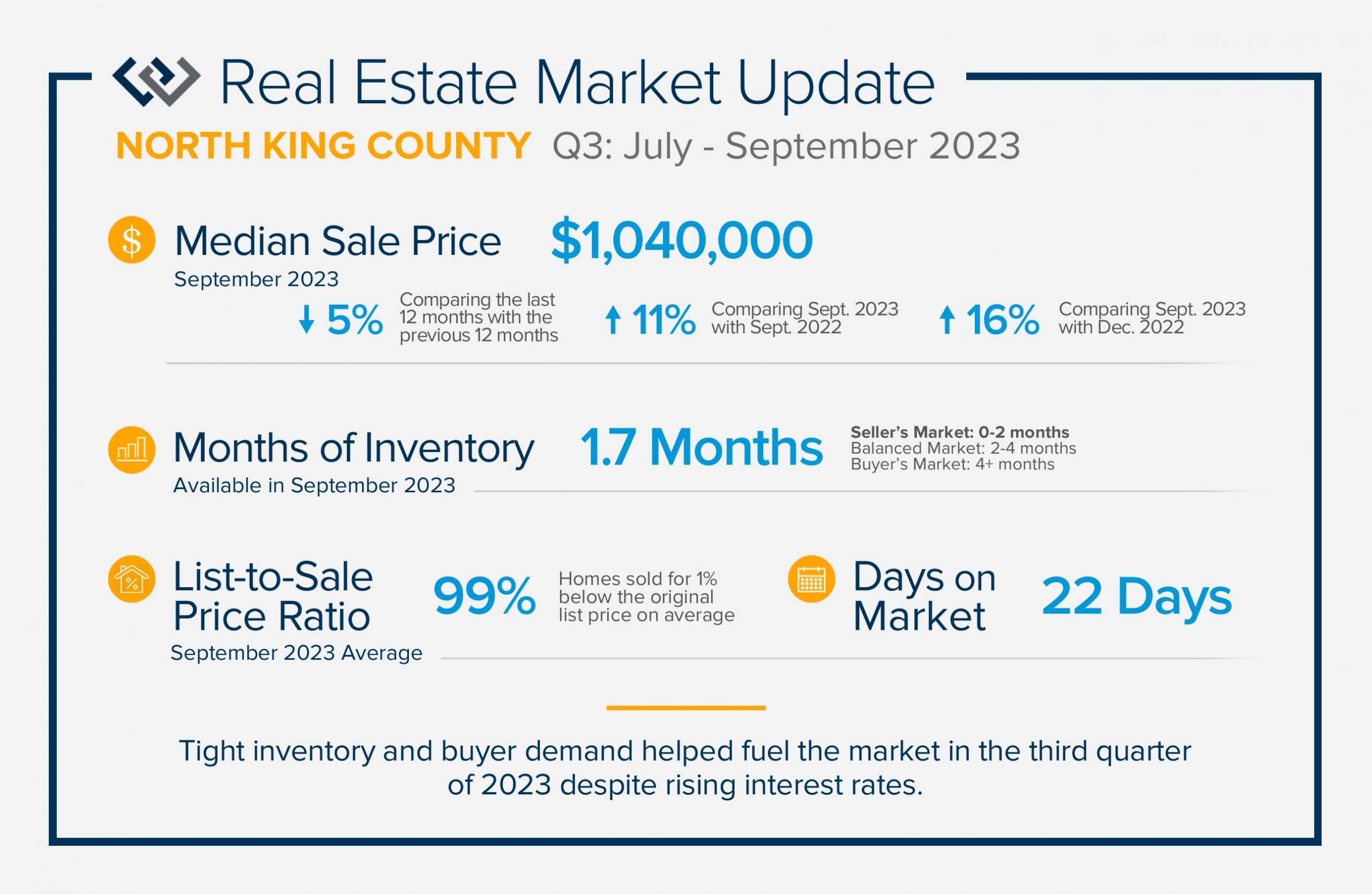 Tight inventory and buyer demand helped fuel the market in the third quarter of 2023 despite rising interest rates. There have been fewer listings in 2023 than in 2022 which has created price growth since the first of the year. Prices peaked in spring 2022, corrected in the second half of 2022, and then they started to rise again in 2023. Home equity is high with over 50% of all homeowners having 50% or more equity in their homes.
Higher interest rates have been a factor that buyers are having to manage. Some buyers are getting creative with interest rate buy-downs to help ease their monthly payments. Experts predict that rates will decrease over the next 18 months making temporary rate buy-downs attractive.
As we finish out 2023, we anticipate inventory to remain tight and buyer demand to continue. Sellers who are deciding to cash in their equity now are finding success. If you are curious about how the real estate market relates to your goals, please reach out. It is my goal to help keep my clients informed and empower strong decisions.